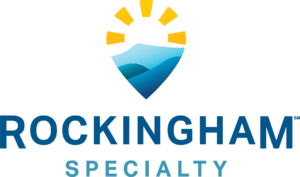 Rockingham Specialty Makes History as the First Licensed Domestic Surplus Company in Virginia

HARRISONBURG, Va., October 15, 2019 
On October 1, 2019, the Virginia Bureau of Insurance licensed Rockingham Specialty, Inc. as the first domestic surplus lines insurer (DSLI) in the Commonwealth of Virginia. As a domestic surplus lines insurer, Rockingham Specialty, Inc. is a new subsidiary of Rockingham Group, Inc.  This new company will be eligible to offer excess and surplus lines insurance in its home state and will expand into other states in 2020.  
Rockingham collaborated with the American Property Casualty Insurance Association, Virginia State Senator Mark Obenshain, and the Virginia Bureau of Insurance to draft and introduce legislation to create this new type of insurance entity in 2017. In July 2018, the bill passed, designating Virginia as the 14th state to enact legislation permitting a domestic insurer to be licensed and authorized to write specialty lines insurance. Over twenty states are now enabling companies to become domestic specialty lines insurer (DSLIs). Across the country, there are just over 70 licensed DSLI companies. 
President & CEO, Robert Lyon said of the significant announcement, "we are pleased with the outcome and ability to offer these unique products in our home state.  The Specialty division of Rockingham Insurance has been offering these products across the nation for several years through Rockingham Insurance and Rockingham Casualty Company. In creating this new company, Rockingham Specialty will be able to offer insurance in all fifty states on an excess and surplus lines basis.   
About Rockingham Specialty 
Rockingham Specialty, headquartered in Harrisonburg, Virginia, offers insurance through Rockingham Insurance Company, Rockingham Casualty Company, and Rockingham Specialty, Inc.  Rockingham Specialty works through managing general agencies and general agencies to provide property and casualty coverage that cannot be procured in the standard admitted lines marketplace. Visit rockinghamspecialty.com for more information. 
Company Contact: 
Deb Van Horn
Vice President and Corporate Secretary
Rockingham Specialty
(800) 434-7736 x3105
dlvanhorn@rockingham.insure  
###