Tending to maintenance projects will protect the value of your home. Spring is an ideal time to assess damage from the winter and make necessary repairs to prepare for the months ahead. Get started with this home maintenance checklist:
Energy and Appliance Maintenance
Monthly, clean or replace unit's air filters.
Service air conditioning unit as recommended by the manufacturer, ideally by a professionally licensed HVAC Contractor.
Keep cooling unit clear of obstructions and debris.
Install a programmable thermostat to save energy when you're not home.
Lightning peaks during the summer months, which could lead to electrical power surges. Plug electronic appliances into surge protector strips.
Disconnect the duct connected to the clothes dryer vent and remove lint from buildup.
Check water heater for leaks and corrosion.
Clean the refrigerator's fan and the coil of dust and grease using a mild detergent for operating efficiency and increase its life expectancy.
Do not overload circuits by plugging multiple appliances or extension cords into one outlet.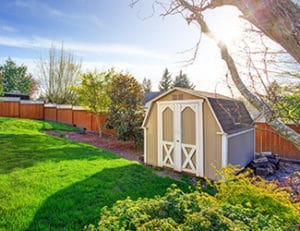 Outside Maintenance
Inspect roof for damage, such as cracking, leaking or pooling.
Clean gutters and downspouts to clear any obstructions, and reconnect downspouts.
Check siding for loose or detached sections.
Change lawn mower's oil according to manufacturer's recommendation to ensure the reliability of the mower.
Basement and Crawl Space Maintenance
Check basement pipes for condensation or dripping and correct issues immediately.
Monitor basement humidity and if necessary use a dehumidifier to maintain safe air quality.
General Safety Tips
Purchase multi-purpose fire extinguishers for each home level. Test extinguishers per manufacturer's instructions or replace annually.
Investing time in maintenance projects improves the value of your property. Ensure your home is protected with a Rockingham Insurance home owners policy. Contact your local agent to help you determine the best coverage for your needs.