During severe storms, we closely watch the potential impact on our region. Our first concern is your safety and that of your family. Stay informed about the status of the hurricane and take precautions to protect your loved ones and property.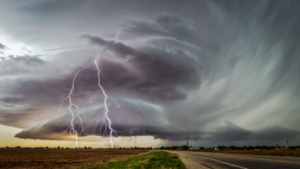 If you've experienced storm damage, here are helpful tips for reporting a claim.
To report a new claim related to a severe storm, dial 1-800-762-1680.
If you've already reported a claim related to a severe storm, dial 1-800-662-5246 and select option 2. 
Helpful tips for submitting your claim:
Due to the anticipated increase of storm damage claims, contact times may be longer.
We prioritize and process claims according to the severity of damage.
Indicate if your home is unlivable (electricity outages do not qualify).  Share any extenuating circumstances with the claims representative.
After submitting your claim:
Protect your property from additional damage.
Do not wait for a claims adjuster for tarping or emergency repairs.
Take photos of the damages if possible.
Send estimates or photos to catclaims@rockinghamgroup.com, include your claim or policy number.
Download food spoilage forms (in .xlsx excel format) to submit with claim:
We're here to help, please contact us for more information. Rest assured, we'll do everything we can to support you through the storm and recovery efforts. Thank you and stay safe.