It's no secret that summer's high temperatures take a toll on your vehicle.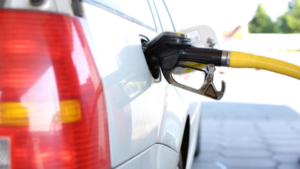 Air conditioning requires your vehicle to use significant power that affects energy and gas consumption. However, getting better gas mileage through the summer season doesn't mean you have to blow your budget. Here are some tips to help you save gas and money so you can spend the extra savings on something the whole family will enjoy. 
Set the air conditioning temperature as high as you can while still staying comfortabl

e. Cooling more than you need uses gas unnecessarily.

 

Turn the air conditioner off and roll down the windows in the slower city or 

suburban area

 driving. Go back to the air conditioning at highway speeds.

 

When starting, drive with the windows down for a fe

w minutes before turning on the air conditioning. Letting hot air out of the car lowers the burden on the air conditioning.

 

Don't turn on the air conditioning while idling. The system will cool the car faster when you are driving.

 

With electric vehicles or

 plug-in hybrids, however, start the air conditioning while the car is still plugged in. This practice will help cut battery use for air conditioning and extend your range.

 

Finally, park in the shade or use a sunshade in the windshield. Your car won't heat

 up to the max, reducing the work on your system to cool off.

 
With the help of these six tips from Rockingham Insurance, you can save money on your vehicle. If you'd like to also save money on auto insurance, ask for an insurance review with a local Rockingham Insurance agent today.