With the end of summer quickly approaching, the heat and outside activities take a toll on your home value.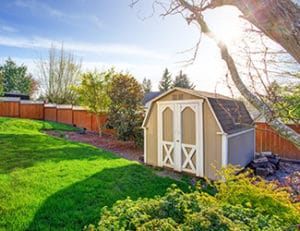 Follow these tips to ensure your home is in tip-top shape.
1. Power wash the outside of your home.
The heat and humidity can cause mold and mildew to grow faster on your home's exterior. Use a power washer with a mildew remover compatible with your siding.
2. Give your deck a once-over.
Check your deck to see if any boards look like they're rotting. Have them replaced. Pour water on your deck to see if the boards should be resealed. If the water beads into small puddles, it is okay. If it sinks into the wood, you should reseal it to protect against water damage.
3. Upgrade old windows and doors. Replace damaged screens.
Windows should shut properly to maintain temperature control. Check the sealant around indoor and outdoor windows and replace if necessary.
4. Check the roof and your home's exterior and make repairs.
Inspect beneath your eaves for loose debris that might have accumulated there. Whenever you see gunk or leaves, collect and remove it. Next, inspect your roof's flashing or metal strips typically found around chimneys, vents, satellite dishes, and skylights. It can loosen during a harsh rainstorm or hailstorm, causing potential water leakage.
5. Schedule a cleaning for your HVAC system
Ensure that the fan is functioning well, the coils are clean, and there isn't faulty wiring that could cause a fire. Don't forget to change your filter.
6. Prune your flowers, bushes, and trees. Add new additions to your garden.
If you were unable to get to your home's garden during the spring, it's not too late! The summer is a fantastic time to work on your green thumb, to beautify the appearance of your home. Consider adding mulch to the garden beds, which create a clean appearance. Mulch reduces weeds and locks in moisture, keeping plants healthier during the hot temps. Also, prune flowers, bushes, and trees, so they're away from your home's exterior, roof, and central AC unit.
7. Give your lawnmower a tune-up
The grassy buildup in your lawnmower can invite rust and clog the discharge chute, leaving clumps on your lawn. Routine cleaning can help ward off future problems, so take time this month to do a checkup. Disconnect the spark plug and remove the blade before dislodging debris with a putty knife and wire brush. Use a hose to spray away any remaining clippings.
8. Clean your grill
Charcoal grills: Empty the grill racks and wipe away any dust or residue. Use hot water, dish soap, a scrub brush or sponge to clean both the outside and inside of the grill. Be sure to let your dry all surfaces before using it next.
Gas grills: Close the lid, turn the heat up high, and let the grill cook for about half an hour. Then, let the grill cool. Use a grill brush to sweep the inside and wipe down the outside with a sponge and cleaner. Then clean out all of the drip trays.
9. Check your home's insulation.
You can find insulation issues pretty much anywhere throughout your house, from the front door to the attic, to cracks in your garage door (especially if the garage is attached). With higher cooling costs in the summer, now is time to seal any insulation gaps you may encounter.
10. Inspect your attic and basement
Check both the basement and attic for evidence of pests, insects, water damage, mold, or mildew. Turn off the lights to check for any sign of peeking daylight.
Be an all-season homeowner with these useful tips. Maintaining your home during the heat of summer is just as crucial as other seasons. Find out more about home insurance options and contact a local Rockingham Insurance agent today for an insurance review.